Mbira Spirit will be opening for Chris Andres at the Duncan Showroom on January 31, 2018!  Chris Andres is a well known Vancouver Island Country Singer known for his outlaw sound and great lyrics.  Visit Duncan Showroom for tickets or plan to watch live from the comfort of your home on the Youtube Live Stream!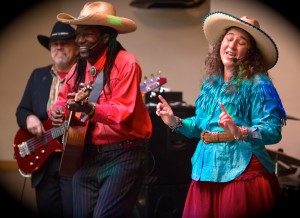 Mbira Spirit is opening at the Duncan Showroom on January 6, 2018 8-8:30pm.  We invite everyone around the world to watch on Youtube in the Live Stream! Go to… https://youtu.be/rNTGnmObMDo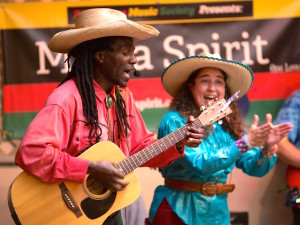 Mbira Spirit is pleased to be participating in the Vancouver Island Global Craft Fair Shows! 3 locations and 4 dates! Duncan is the kick-off November 12th, Courtenay November 18th & 19th, and Campbell River December 3rd. Mbira Spirit will perform 11am-1pm… see you there!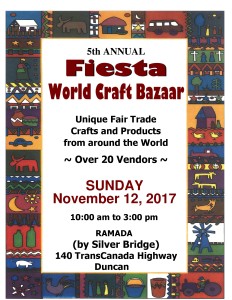 "Meet The Singing Farmers"!  Saturday, September 30th
Old Farm Market – 11:30am-12:30pm
5164 Francis St. Duncan
We'll be singing some songs, sharing our local produce, cookbook and launching our new dried product… "Sun Kissed Kale Strips"! Come on by and meet the singing farmers!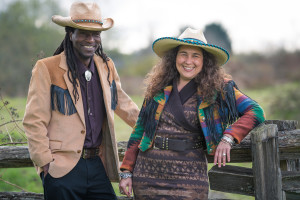 MBIRA SPIRIT will be opening the show at 9pm at the Ramada Duncan!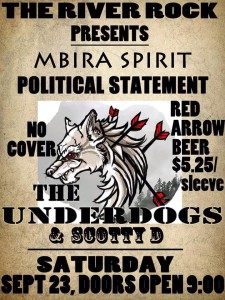 Come and join us for Mbira Spirit's summer tour!  Starting in Cowichan Bay, Mill Bay and then Salt Spring! A FREE festival for community!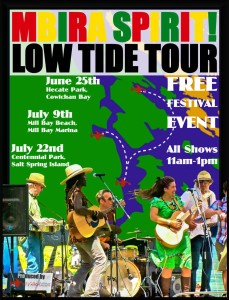 June 4, 2017 – Victoria Folk Music Society – Victoria, Norway House, Hillside Ave – 7:30pm – 10pm.  The Zimbabwe Music Society presents the entire evening featuring Mbira Spirit with Vancouver Island musicians and professional dancers!
May 13, 2017 – Children & Apple Pie Fair – Cobble Hill – 12:30-1:15pm
Mbira Spirit Happy Hour Show at the Eagles Lounge, Duncan 7pm-8pm!   Free!    Let's Dance! Friday, May 5 & 19 etc.  Every other Friday!   House Jam follows for musicians wanting to join in the evening. Brian Peter's hosts May 5th and Mbira Spirit hosts May 19th.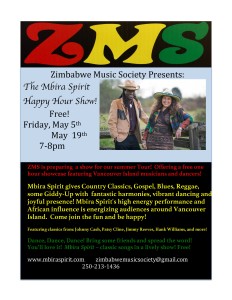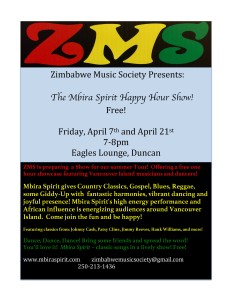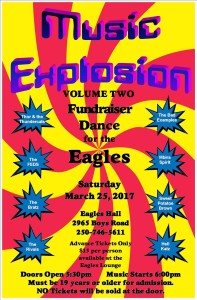 Saturday, March 18th, Mbira Spirit at the Chemainus Valley Arts Society, St. Michael's Hall, Chemainus.
Saturday, February 25th, Mbira Spirit at the Kemp Lake Cafe, Sooke!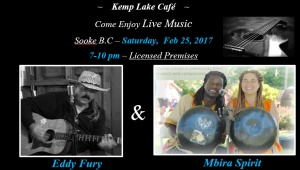 Saturday, February 18th, Mbira Spirit at the Old Firehouse Wine & Cocktail Bar, Duncan!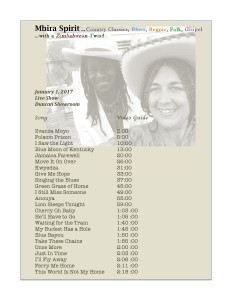 Monday, February 13th, Mbira Spirit in Chemainus at St. Joseph's Elementary for Family Day!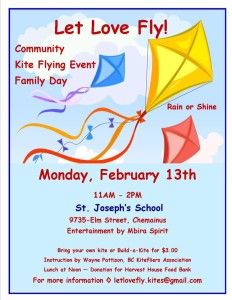 Mbira Spirit will be sining O Canada and performing on February 19th, Victoria!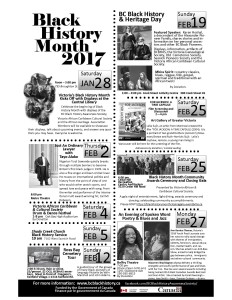 Santa's Arrival in Mill Bay! November 26th Mbira Spirit performs at 4:30pm!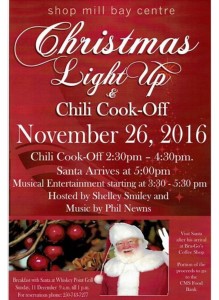 ZMS Fundraising Event at Jac's on Queens, Duncan
November 19th 1-4pm – Mbira Spirit, Family Feud Game, Prizes, Raffle, 50/50, Food… more to come!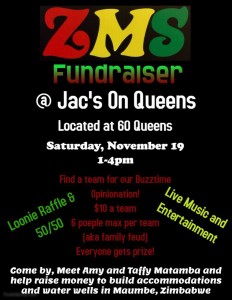 Contact us to host an event supporting ZMS!
Hire Mbira Spirit for Music, Performance, Cultural Arts Education



Visit our "Little Zimbabwe" Store!
Syrian Benefit Event – Saturday, November 5th, Duncan 6pm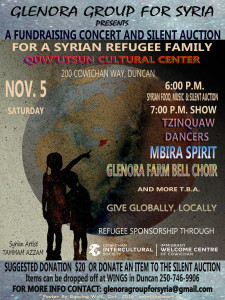 Vancouver Island University "World VIU Days", Duncan Campus October 31st 12pm – Everyone Welcome!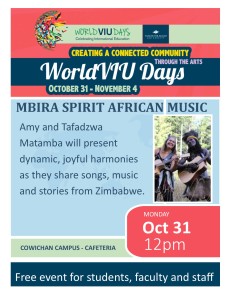 Cops for Cancer, Wednesday, October 5, 2016 in Mill Bay!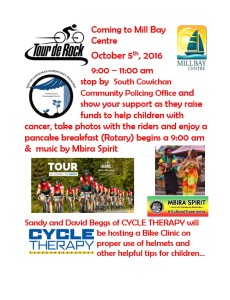 Book Launch Festival – Friday, September 9, 2016 at "The Hub", Kokasilah Rd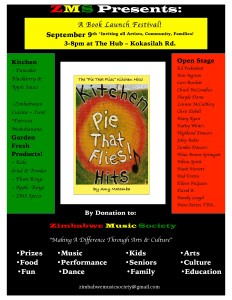 September Vancouver Island Senior Tour 2016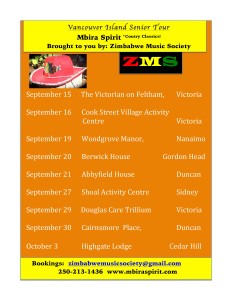 Vancouver Island Senior Tour 2016!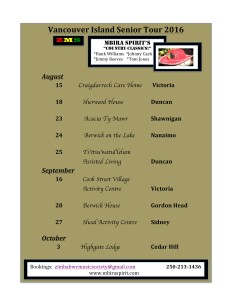 Youbou Regatta, Saturday, August 27, 2016 12-2pm.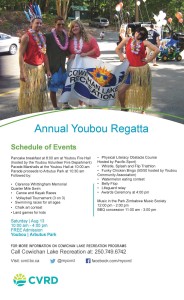 Vancouver Island Senior Tour! Contact to make a booking in August or September! By Donation to ZMS!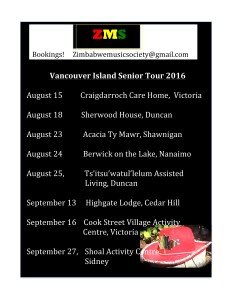 Come by and for some inspiration in growing your own food, Zimbabwean style! Meet Agriculture Educator, Tafadzwa Matamba.
"The Pie That Flies Kitchen Cookbook", is on it's way to be published! Come try a sampler!
Mbira Spirit will be performing Country Classics, such as Johnny Cash, Hank Williams and more!
Supporting the work of ZMS (Zimbabwe Music Society) ~ By Donation to ZMS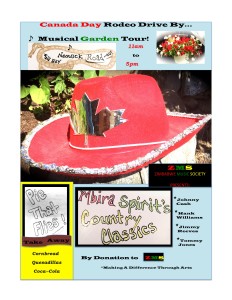 Come Join Mbira Spirit at the Hub for this Earth Day Concert with Cheko! April 22nd 7pm
The Freedom Gospel Choir with Mbira Spirit! May 7th 7pm Victoria Christian Reformed Church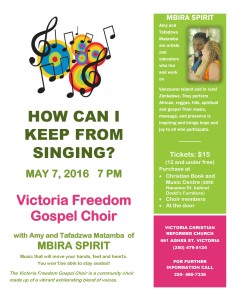 The Zimbabwe Music Society and the Matamba Cultural Arts and Education Centre are proud to host "Nobuntu" to Vancouver Island on their Canadian Tour! This 5 women Acappella Ensemble is from Bulawayo, Zimbabwe! Their 1 week tour of Southern Vancouver Island is May 10-17. Concert details this week! Stay tuned…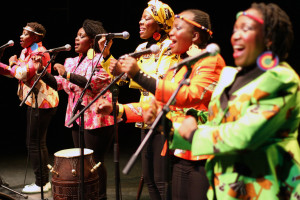 "Nobuntu celebrates through their songs and dance the identities of being an African woman. Their
voices, energy and their breathtaking performance on Stage is an experience that communicates
with the human side of anyone."